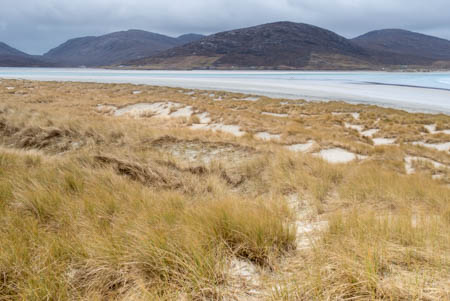 January 26, 2018 · Isle of Harris · Scotland
My previous post "Through the Dunes" and this post "Beyond the Dunes" could make a diptych. Thinking aloud… Why not? Just a few steps separate the two views but each gives its very specific mood.
There are two people and a dog on the beach around the two thirds of the image. An idea of the scale of this vast landscape.