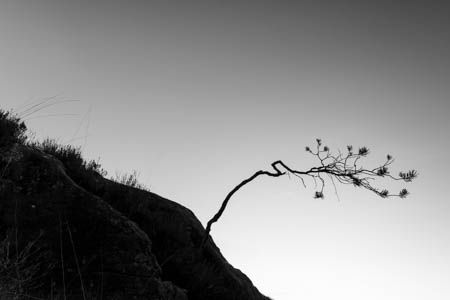 May 2018 · Loch Maree · Scotland
A last one from my archives. I took this picture two years ago. I've already posted a color version of this tree but I like the black and white version of it with this different framing. The black and white mood resonates more with the Outlier title I've chosen for my picture.
Two weeks ago I was in Brittany, France and it was like I started landscape photography anew. In the upcoming days I'll post a few pictures I took during this short stay. Way too short stay! But this was such a great emotion to set up the camera, tripod, lenses and filters again. My seven-year-old Nikon and lenses still do their job pretty well. Seven years and a half, to be precise!