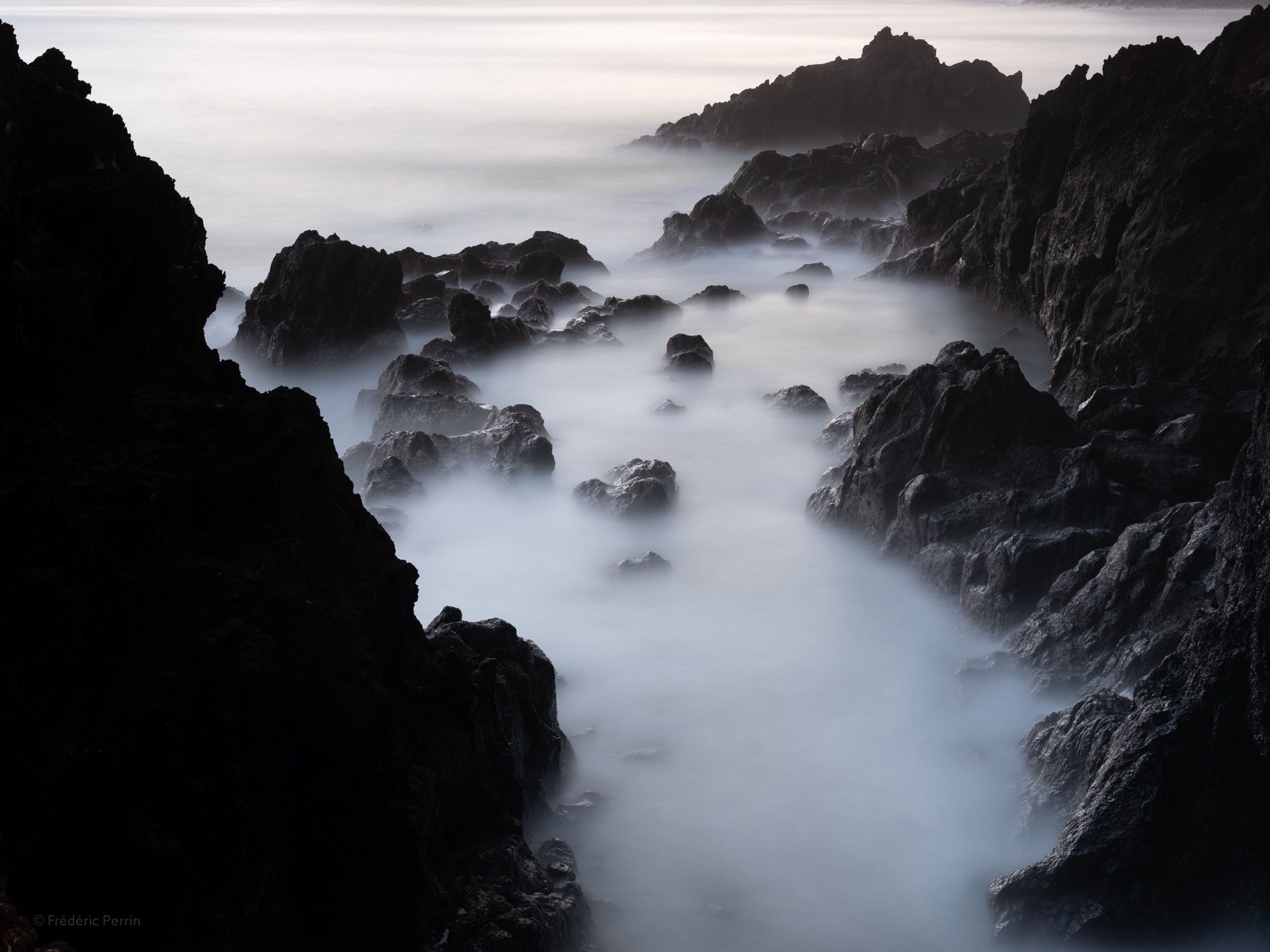 Mer déchaînée
Une longue pose de 4 minutes qui donne cet aspect brumeux à la mer déchaînée qui faisait un bruit sourd sur les rochers. Je dépasse rarement les 2 minutes pour les temps d'exposition, au-delà, les paysages prennent une allure irréelle, un forme de rêve étrange. Une déconnexion plus grande de la réalité.
🇬🇧 Wild sea. Azores, Portugal. September 2022.
This is a long exposure of 4 minutes, hence the misty look of the rough sea that made a muffled sound when crashing on the rocks. This isn't very common for me to exceed 2 minutes as the exposure time. Over 2 minutes, the landscape may have a surreal look, sort of a weird dream. A wider disconnect from reality.